Current Resident
Lillian Gates, Pharm.D
Maxor PGY2 SPAL 2023– 2024
Dr. Gates received her Doctor of Pharmacy degree from the University of Oklahoma Health Sciences Center in Norman, Oklahoma and is currently completing her first-year residency with Saint Francis Hospital in Tulsa. During her pursuit of higher education, she has been recognized with various awards for her academic excellence, volunteer service to community, and professional achievements. Dr. Gates will be us with for a 12-month program and will operate out of our Amarillo, Texas location.
Past Residents
Venise R. N. De Etoulem, Pharm.D
Maxor PGY2 SPAL 2021 – 2022 graduate
Current Position
HIV Specialty Pharmacist & Associate Research Pharmacist, Whitman-Walker Health, a Maxor-managed pharmacy, Washington, DC
Venise De Etoulem completed her PGY-2 Specialty Pharmacy Administration and Leadership residency with Maxor National Pharmacy Services and continues to work with Maxor-managed pharmacies in the Washington, DC area. Originally from West Africa, she holds a Bachelor of Science degree in Biochemistry and Chemistry from Trinity Washington University and a Doctorate in Pharmacy from the Texas Southern University College of Pharmacy and Health Sciences. She completed her PGY-1 at the Veterans Affairs Medical Center in Washington, DC, and has an extensive retail and hospital pharmacy background, as well as biomedical research. Her main interests are pharmacy leadership, medication safety, program management, and health analytics. Venise chose Maxor because of the various paths the company is growing into and its culture of excellence, expertise, and innovation. She feels that Maxor is the perfect place to challenge herself and grow outside of the traditional paths in pharmacy. Additionally, she likes the flexibility that the program allows (along with the support and guidance of her preceptors) in tailoring her learning experience to her interests. She enjoys teaching French to her toddler in her leisure time, reading, having dinner parties, visiting museums, and traveling.
Katherine Nicole Casias, PharmD
Maxor PGY2 SPAL 2020 – 2021 graduate
Current Position
Prior Authorization Pharmacist, MaxorPlus
A native of Canyon, Texas, Dr. Casias was the inaugural resident of the PGY-2 Specialty Pharmacy Administration and Leadership program at Maxor National Pharmacy Services, LLC. She earned her Doctorate in Pharmacy from Texas Tech University Health Sciences Center School of Pharmacy in 2019 and completed her PGY-1 Community-Based Pharmacy Residency with Baylor Health Enterprises at Baylor Scott & White in Temple, Texas. Her areas of interest are specialty pharmacy, program management, pain management, and ambulatory care. Describing herself as a jack-of-all-trades, Nicole chose Maxor because of the unique opportunities offered by Maxor's PGY2 residency, allowing her to expand her knowledge into a new territory of pharmacy.
Nicole worked as a Clinical Pharmacist at the home infusion and specialty pharmacy at Maxor in Amarillo, Texas after graduating from the program and joined the Thomas E. Creek Veterans Affairs Medical Center in October of 2021. In her role as Pharmacy Program Manager, Pain Management and Opioid/Prescription Monitoring Program at the Thomas E. Creek VA Medical Center, she supported Facility Pain Point of contacts and Clinical Leads in coordinating pain management, opioid safety, and prescription drug monitoring program (PDMP)-related initiatives and implementation of the Veterans Health Administration and the Joint Commission standards. In August of 2023, we were pleased to welcome Dr. Casias back to Maxor where she currently works as Prior Authorization Pharmacist for our Pharmacy Benefit Management division, MaxorPlus, under the leadership of former preceptor, Melanie Spier.
Preceptors
Bonnie K. Dugie, Pharm.D, MBA, CSP, FTSHP
Bonnie Dugie is the Senior Director for Pharmacy Program Management with Maxor National Pharmacy Services and also serves as the Residency Program Director. Her primary focus is working with health-systems across the United States to facilitate the implementation and development of new pharmacy operations and to ensure pharmacies provide optimal services and meet legal and accreditation requirements. Bonnie received her Doctor of Pharmacy from Texas Tech University School of Pharmacy and her Master of Science in Business Administration from West Texas A&M University. She is a recognized Fellow of the Texas Society of Health-System Pharmacists (TSHP), serves as President-elect of the TSHP Research and Education Foundation, and is a past-president of the Panhandle Society of Health-System Pharmacists. A former schoolteacher, Bonnie is passionate about education and currently serves on the Education Committee for the National Association of Specialty Pharmacy. She is licensed to practice pharmacy in nineteen states, is a Certified Specialty Pharmacist, and a Certified Consultant with Accreditation Commission for Health Care. Bonnie enjoys hiking, white-water rafting, and other outdoor activities.
Tim Slowey, RPh, BCSCP
Tim Slowey is the Senior Director of Regulatory Affairs and Professional Practices at Maxor National Pharmacy Services. He oversees compliance and quality matters and has been with Maxor since January 2022. He holds a Bachelor of Science in Pharmacy from Drake University in Des Moines, Iowa. Tim has specialized his 30-year pharmacy career in sterile compounding and holds a Board Certification in Compounded Sterile Preparations. Tim has managed pharmacy operations in hospital/health system, home infusion, ambulatory infusion, oncology, ambulatory surgery, and non-sterile compounding. Tim lives in Colorado with his wife and two teenage children. In his free time, he enjoys mountain biking, camping, and woodworking.
Ryan E. Ahern, MBA
Ryan Ahern has been with Maxor for more than 15 years and is currently serving as the Vice President of Strategic Procurement. He is a graduate of the University of Dallas with a degree in Economics and an MBA in Financial Services with a specialization in Financial and Estate Planning. He is a Six-Sigma Certified Green Belt and has participated in Lean Management Systems Training education courses at Denver Health & Hospital Authority's Organizational Development and Learning Center. With over 20 years of management experience, 15 of which he spent in pharmaceutical realm, he has supervised all aspects of Maxor's pharmaceutical supply chain, including drug purchases of nearly $1.2 billion annually, Maxor's correctional pharmacy division, as well as PickPoint, a pharmacy technology division specializing in automated pharmacy workflow solutions and prescription retrieval systems. Ryan has extensive knowledge in 340B & Department of Defense (DoD) drug pricing programs, virtual and physical inventory management, inventory replenishment programs for both 340B & DoD, the requirements of the Drug Supply Chain Security Act (DSCSA), Federal Contracting, and has had a wide exposure to outpatient, correctional, and compounding pharmacy operations, distribution and management. Ryan's recent past experience included fiscal and administrative oversight for Maxor's west coast pharmacy operations with ownership over strategic planning, pharmacy build out and service implementation, talent recruitment, and regulatory compliance of over 20 different pharmacies, including large Health System Pharmacies.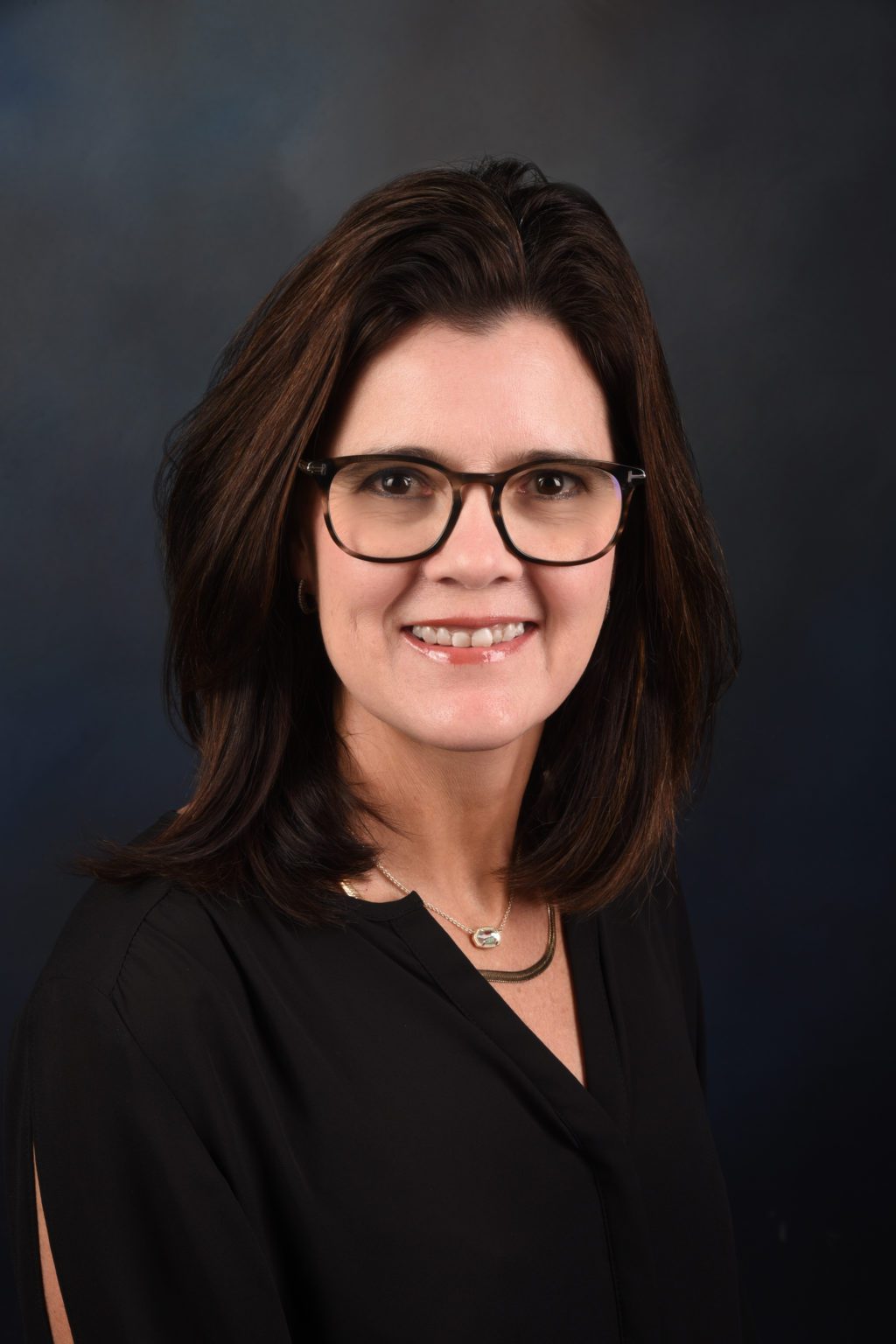 Rhetta York, RPh, CSP
Rhetta York is the Director of Pharmacy for the specialty and infusion operation located in Amarillo, Texas. She holds a Bachelor of Science in Pharmacy from Southwestern Oklahoma State College of Pharmacy. Maxor has been Rhetta's home for over twenty-five years. Her roles have evolved over the years, initially beginning her Maxor career as a Staff Pharmacist in the infusion pharmacy and later becoming the Pharmacist-In-Charge of the infusion pharmacy. As specialty pharmacy emerged, she managed the Amarillo Maxor Specialty pharmacy alongside infusion, later becoming the Director of Pharmacy in Amarillo, the role she still holds today. Rhetta's responsibilities include the day-to-day pharmacy operations of the Amarillo pharmacies and acting as the facilitator for Maxor Specialty's accreditation across all the Maxor Specialty sites, including infusion pharmacy accreditation with The Joint Commission and URAC and specialty pharmacy accreditation with URAC and ACHC. Rhetta has been married for 30+ years and has two grown sons. She enjoys outdoor activities with her family and is an avid sports fan.
Kim Johnson, RPh
Kim Johnson has been with Maxor since 2003 and currently serves as Regional Vice President in the Mid-Atlantic, based in Washington DC. She holds a Bachelor of Pharmacy degree from Washington State University. Her career path with Maxor is a prime example of what happens when a corporate culture of curiosity and innovation provides personal and professional growth opportunities. Prior to relocating from the Seattle area in 2017, she was fortunate to act as a preceptor for the University of Washington and Regis Schools of Pharmacy for many years. As a parent, a preceptor, and a leader, she is passionate about developing people to take whatever next steps life holds for them. For fun, she enjoys spending time with family, especially when it involves travel. To date, the UK (Scotland) is her favorite place to visit.
Melanie Spier, Pharm.D
Melanie Spier is the Manager of the Prior Authorization Department at MaxorPlus, Maxor National Pharmacy Services. Born and raised in West Texas, Melanie holds a Doctor of Pharmacy degree from Bernard J. Dunn School of Pharmacy – Shenandoah University, in Winchester, Virginia. Melanie has an extensive background in retail pharmacy management, medication therapy management, HIV specialty pharmacy, and pharmacy benefit management. At MaxorPlus, Melanie has experience specializing in plan benefit design, clinical programs, prior authorization review, drug utilization review, clinical reporting, and clinical literature research. Melanie is passionate about the pharmacy profession and is committed to a lifetime of learning.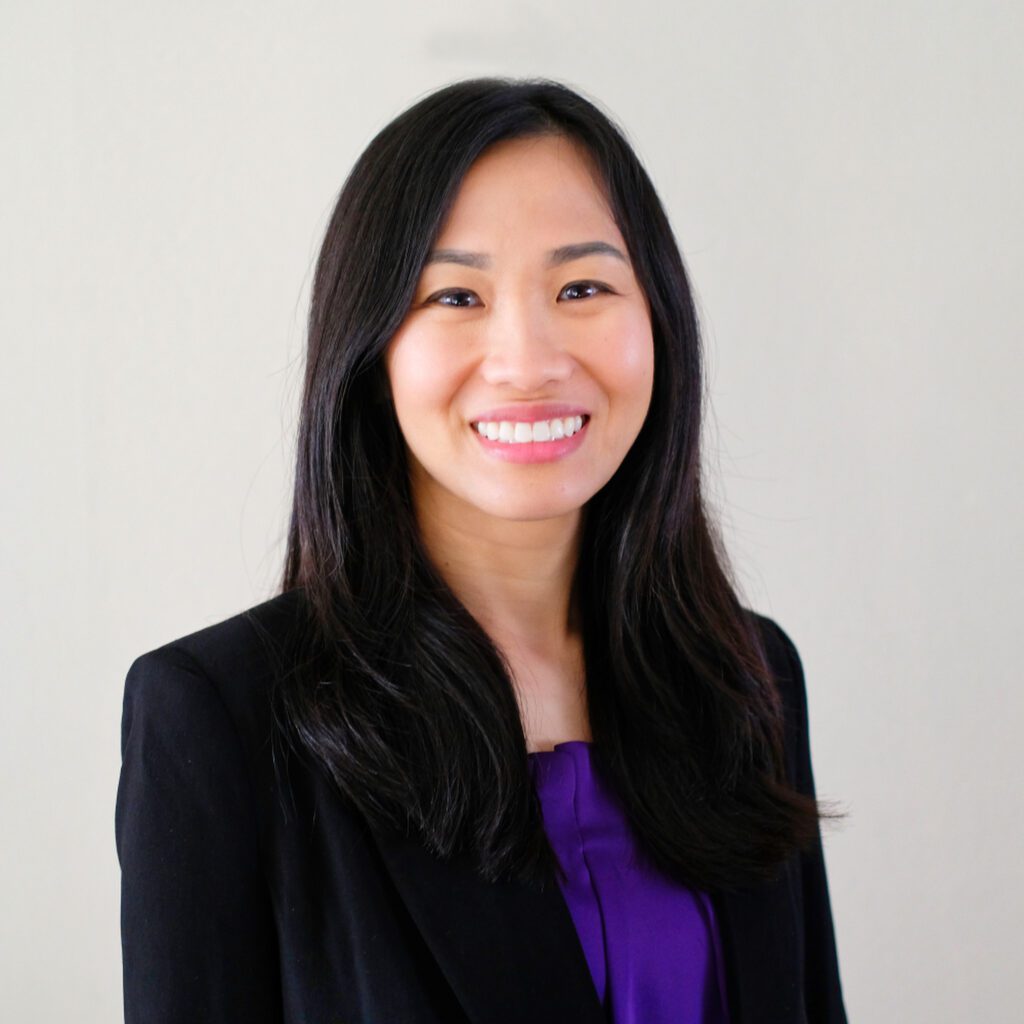 Thu Kim Nguyen, Pharm.D
Thu Nguyen is the Formulary Operations Manager at MaxorPlus. She is also a member of the Residency Advisory Committee. She holds a Bachelor of Science degree from the University of California Irvine, and a Doctorate of Pharmacy degree from California Northstate University College of Pharmacy. She has an extensive background in retail and managed care. Her professional interests include formulary management, drug information, pharmacy leadership, and program management. She is very passionate and active in student development. She has served as a preceptor and mentor for various pharmacy schools and PGY-1 and PGY-2 residents. She also enjoys volunteering and precepting at community outreach events. She enjoys traveling, playing with her dogs, rock climbing, hiking, snowboarding, and other outdoor activities.
Luain Packard, RPh, CSP, CDCES
Luain Packard has been with Maxor for 15+ years and is currently the PIC of the Amarillo Specialty Pharmacy. She earned her Bachelor of Science degree in Pharmacy from Southwestern Oklahoma State University and was the first Resident in Pharmacy Practice in West Texas following graduation. Over her 30+ year pharmacy career, Luain has spent time in hospital, retail, infusion and specialty pharmacy. She is a Certified Diabetes Care and Education Specialist (formerly Certified Diabetes Educator), Sterile Compounding and Aseptic Technique Instructor certified through ASHP, and a Certified Specialty Pharmacist. Luain is licensed/registered to practice pharmacy in twenty states. She has been married for over 30 years and she and her husband have 5 children and 9 grandchildren.
Administrative Support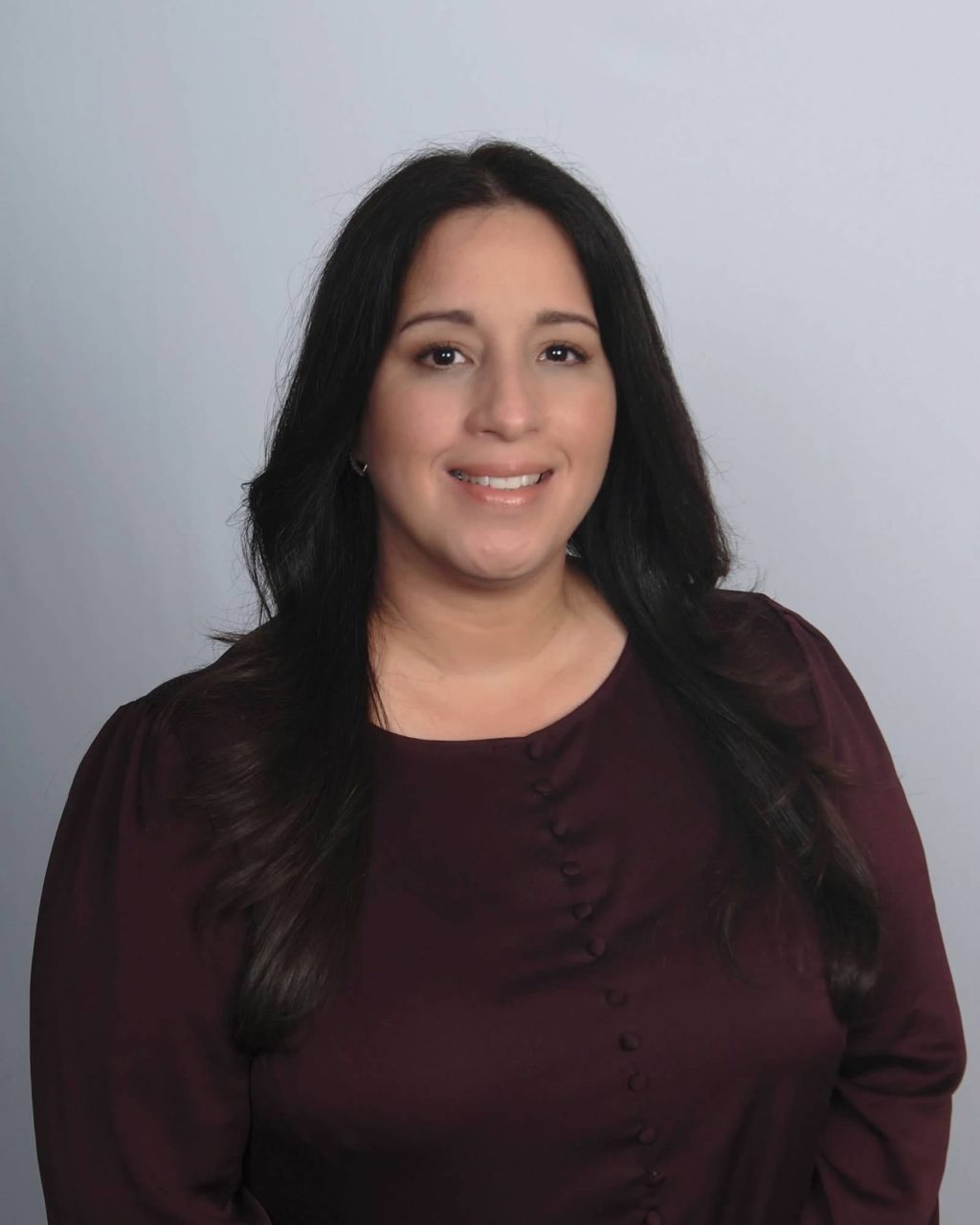 Leonor Figueroa, CPhT
Leonor Figueroa is a Pharmacy Implementation Support Specialist at Maxor National Pharmacy Services, and the Support Specialist for the PGY2 residency program. She has been working in the pharmacy field for 20 years, where she started as a pharmacy technician, evolving to a patient care coordinator and later transitioning into her current role. She has an extensive background in retail and specialty pharmacy, having worked in the areas of oncology, HIV/Hep C, infusion and more. At Maxor, Leonor has gained experience in accreditation implementation process, supporting directly the Director of Implementation and Accreditation. She also monitors the adequate functioning of software programs used for specialty programs and assists with training residents during orientation. Leonor is passionate about the pharmacy field and patient care, and is committed to a lifetime of learning.
Contact Information
Maxor National Pharmacy Services
320 S. Polk Suite 900
Amarillo TX 79101
For inquiries, please email [email protected]